We specialize in residential sales, working with both the home seller and the home buyer, mostly in the resale of existing homes in upscale residential areas.  We help people find fine homes in all price ranges throughout the Montgomery area.
ann michaud,
Broker/Owner
334-221-2270 |

[email protected]
With over 34 years of Real Estate experience, Ann Michaud succeeds at matching people up with their dream home.  An Accredited Buyer Representative (ABR), a Graduate of the Real Estate Institute (GRI) and a Certified Residential Specialist (CRS), Ann has completed many hours of advanced study in listing, selling, Real Estate law and investment taxes.  She has the education and experience to guarantee that her clients receive the very best service possible.  Ann has an active marketing program and is a dedicated, full-time REALTOR® and a licensed broker.  She is a member of the Montgomery Area Association of Realtors, Alabama Association of Realtors, National Association of Realtors, a past president of the Women's Council of Realtors, and former Board of Directors for The Boys and Girls Clubs of the River Region and past President of The Montgomery Capital Rotary Club.  The combination of her education, experience and involvement in numerous civic organizations and professional associations is tantamount to her success in Real Estate.
Ann Michaud has remained in the top 5% of REALTORS® in Montgomery by helping families make their homeowner dreams a reality.  Through quality service and working full time at full tilt, Ann makes sure that her customers feel confident and secure in their purchase.  Her outstanding performance is based on the company philosophy, which is a very effective philosophy for life:
EXCELLENCE, PURE AND SIMPLE…EXPECT IT!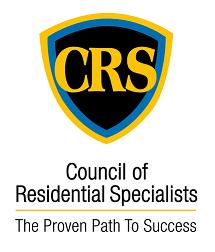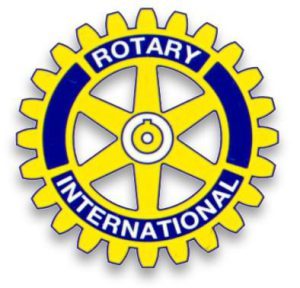 ann michaud's Team of
Real Estate Professionals
Ann Michaud and the dedicated Real Estate Professionals at AEGIS-Michaud Properties, Inc. work together to make a powerful sales force that is ready to serve you with all your Real Estate needs.
annA KAte BOWEN,
Associate Broker
334-799-3597 |

[email protected]
Anna Kate Bowen's Real Estate career began in 2005. She loves listening to her customer needs & helping them through the process of finding the right home for them, working through important inspections, the home loan process & all the rigorous steps we take to home ownership.  She has been the Top Sales agent at AEGIS every year since 2007. She has also been voted the Montgomery Advertiser's Readers Choice award for Best REALTOR® for 5 years in a row.  She has been married for 12 years & has 3 beautiful children.  When Anna Kate is not selling Real Estate or spending time with her family, she enjoys giving back to the community.  "I think a successful life is one filled with helping others," says Anna Kate.
rita pickette,
Realtor ®, ABR, MRP
334-318-0920 |

[email protected]
RITA PICKETTE brings to AEGIS a variety of knowledge related to a family on the move.  As wife and mother in a military family, she has experienced the importance of details when buying and selling Real Estate.  Attention to detail is of the utmost importance along with the ability to relate well with people and listen.  Rita obtained her Masters Degree from George Mason University in Fairfax, Virginia and has had an extensive career background in the Financial Management arena.  Since obtaining her Real Estate license in 2001, Rita has had the opportunity to become totally immersed in today's market.  As an Accredited Buyer Representative (ABR) and a Military Relocation Professional (MRP), she is anxious to help you buy or sell your home.  She considers it a privilege to be involved with the AEGIS philosophy of EXCELLENCE, PURE AND SIMPLE….EXPECT IT!
sue dismukes,
Realtor ®, ABR
334-657-2569 |

[email protected]
Having lived in the Montgomery area for the majority of her life, Sue is knowledgeable with the Tri-County area and would work hard to negotiate for you as your Agent. As an experienced REALTOR® and Accredited Buyer Representative she knows that service, integrity and results are her priorities when assisting with your Real Estate needs and desires.  Sue offers her clients the very best in professionalism, service and results.
doris wolfe,
Realtor ®
334-328-8181 |

[email protected]
Doris has over 30 years of Real Estate experience.  While working for one of the largest Real Estate companies in Hilton Head, SC, she was awarded the Board Of REALTORS® Lifetime distinguished Sales Award for being a consistent Top Sales Executive.  Since moving back to Montgomery in 2006, Doris has continued to strive for excellence while helping people fulfill their Real Estate needs.  As a successful and experienced professional, she is committed to offering her clients the highest possible service.  Her motto is "Experience has taught me-It pays to listen."
sharon gordon,
Realtor ®
334-300-3345 |

[email protected]
Sharon is a movitated, entrepreneurial and results-oriented professional.  As an agent, she is known for her strong work ethic and experience.  She not only gets results for her clients but she works hard to make buying or selling a house a pleasant process.  By listening well and paying attention to detail, she is very dedicated to her clients with exceptional customer service.
jeff falletta, Realtor ®
205-541-7286 |

[email protected]



Originally from Birmingham, AL, Jeff Falletta has been a REALTOR and custom home builder for 30 years.  He prides himself on his ability to listen to his clients, hard work, attention to detail and the commitment to provide the highest level of professional service for his clients.  When Jeff is not working, he can be found kayaking, cooking, working out or traveling.  A degree in Real Estate Finance from the University of Alabama, knowledge of construction and a hands-on attitude guarantee a project's success. Whether buying, selling or custom building homes for his clients, Jeff enjoys meeting new people and helping make their transaction a positive experience.
sally byrd,
Associate Broker
Closing Coordinator/Property Manager
334-271-2230 |

[email protected]
Sally Byrd is my dedicated Real Estate closing coordinator and property manager.  She earned a degree in business from Auburn University.  Sally has moved many times in her life as the daughter of an USAF colonel.  A resident of Montgomery since 1978, Sally has had her Real Estate license for 17 + years.  She and her husband, Chuck, are the parents of a daughter, Sarah and granddaughters Harbor & Zelda.  Sally enjoys Auburn football games, riding, white water rafting and spending time with family and friends at Lake Martin.  A good listener, Sally is patient and understands the needs of our clients.
kelli gilliam,
Advertising Coordinator
334-271-2230 |

[email protected]
Kelli Gilliam has been with AEGIS for 16 years.  She has 11 years previous experience in Real Estate Advertising.  Kelli and her husband Don have a son, Devin.  As the advertising coordinator, Kelli photographs our listings, creates feature sheets for each property, prepares ads for the newspaper and Homes magazines and keeps the website current.  She makes sure that our properties get the maximum exposure that they deserve.
helon hrushka, Customer Service

334-271-2230
Helon has a positive energy that is simply contagious! Whether she is answering the phone, setting up appointments or contacting showing agents for feedback, she is always smiling and giving 110%. She and her husband Chuck have 4 children, 2 grandchildren and a sweet pooch named Honey! After living in Atlanta for 28 years, Helon appreciates the community feel of Montgomery. We are happy to have her as a part of our team.